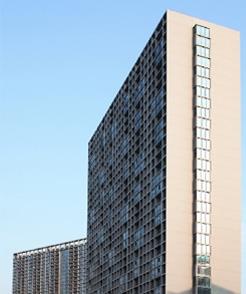 1. Strategy Chapter

1.1) Corporate Ultimate Aim

Make everyone in the world owe their own time.

1.2) Mission Aim

We always follow "customer the first" principle of service, insist on high quality and low price, fast delivery approach,and dedicated to providing quality products. We will be professional production technology and excellent service, creating value for our customers, to help staff to achieve the ideal,to create wealth.

1.3) Strategy Goal

We keep sustainable development, enhance our core competitiveness as the starting point for business growth.And implement the "high-quality, advanced management, competitive brands, industry leading"as the goal.We will provide you satisfied service and excellent quality so as to cooperate with all our new and old clients.

2. Concept Chapter

2.1) Core Concept

Advocate Quality And Pursue Excellence. We develop well base on high quality and always regard "quality the first, customer the highest" as the concept of management.It's not only our clients trust our quality,but also trust us DREAMAS,so that our products can sale to many countries.We are always improving to meet the different requirements of our clients.We are confident to win our clients' approval with the best quality.

2.2) Service Concept

Sincere Service.Everyone coorperated with DREAMAS will find that we not only privide you high quality products,but also high quality service.Because our technical teamgroup will help you control the quality,our designer will advise you some designing opinions,and our analyst will recommend the market direction for your needs,etc.Every staff in DREAMAS will help you solve all the technical and products' difficulties and satisfied you with the most sincere service,to exchange for your trust of DREAMAS.

2.3) Development Concept

Stability,Innovation, Long-term Mutual Benefit.We are not only just pursuing our own profit,but always try our best to earn benefit for our clients.We will always consider our clients' good suggestions in order to win the long-term mutual benefit.It's our goal and we always do that.

2.4) Talent Concept

Talents oriented. DREAMAS's development can not succeed without a stable core team.We rescpect each talent in DREAMAS and we always make rooms for their improvement and development.You will find your place in DREAMAS as long as you are talents or anywhere are superior to others.

3. Course Chapter

3.1) Strive To Live

DREAMAS was a small case processing plant about 8 years ago.But we had made "high quality products and service" as the goal from the beginning.Though we hardly struggled in the fierce competition,we survived and developed.

3.2) Learn To Develop

We were not that competitive as a small case factory at first.But every moment,we thought for how to make ourselves developed and strong and we always paid efforts on that.After years' learning,year's innovation and searching for talents, purchasing advanced production equipments, and expanding our factory,etc.We has become an experienced and competitive watches company.We are all pround of that.

3.3) Seek To Strengthen

It had really been a difficult period for DREAMS when the financial crisis broke out in 2008.But it was also the opportunity for DREAMAS to adjust and reform.We felt very lucky and gratified when we survived and developed from the crisis. We are also aware that a company wants a long-term survival and development, it must continue to innovate and grow, to adapt to the needs of the times. We will build our own brand, and constantly enhance our competitiveness. We will also do our best to help our clients create their brands,with better quality, sincere service and high-end brands.Wish a bright future for us and all of our clients.